My first Defiwind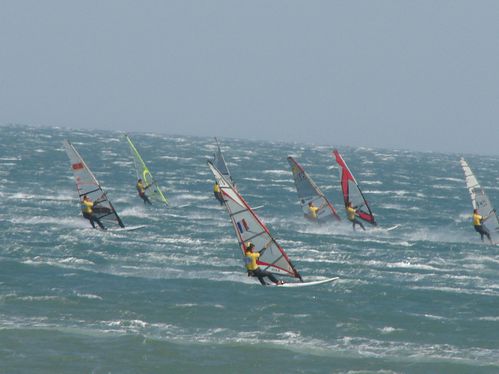 Defiwind 2010 Gruissan France : 1000 riders vs Tramontana
Incredible event in south of France Gruissan for the 10th birthday of the Defiwind windsurf, the biggest windsurf marathon with 1000 riders registered. 4 days of races, 6 courses of 40km straight down the beach and up to 50 knotts of Tramontana !
Jocelyn De Souza (17 years old, PWsurfsport Ka team) and his sister Alizée (15 years old, 8 of the Slalom world championship IFCA under 20 and 3rd under 17 last month in Hyeres with his Koncept 7,5m) , french Ka riders, were there. Inside report: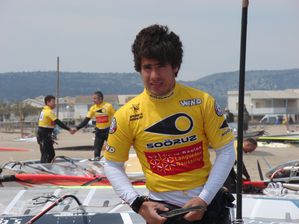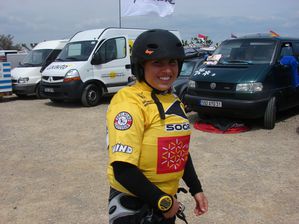 Jocelyn: "It was my first time on the water in Gruissan because last year was windless. So many windsurfers together on the starting line is incredible and can be realy hot !" And if you got a crash (as in my second course) you must wait the wind after the traffic jam of more than 500 people to make a waterstart !"
Alizée: "The most difficult for me was the gybe around the mark, but around so many "human weed" in the water that to find a way was a lotery ! I survived after the course 4 in 40 knotts with my Kaos 3,7m and my parents said "no" for the 5th course in 50 knotts !"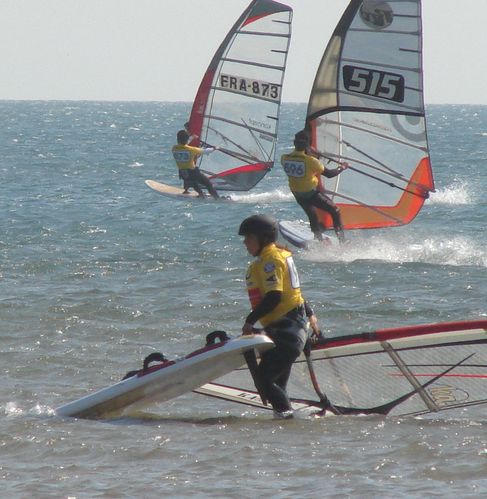 Jocelyn used 2010 Karace 7,1m (144 with a tack to get the first mark) and 6,2m in the first rounds (79 with a good speed) then 5,8m Koncept 09 (crash on the starting line :189) and in the blast of 50 knotts: 4,7m Kaos, (80: top speed and his best result for the last: 54) Jocelyn prepared his 4,2m Kaos for the last race but the comity cancelled the race 10mn before the start :to much wind (up to 55 knotts at the mark 1, 20km faraway!) Final result: 83/1000 and 7th youth
Alizée after a warm up in 5,7m (444) used the waves quiver of his brother: Kaos 4,7m (555) Kaos 4,2m (430) and even Kaos 3,7m in the storm (403) and stayed on the beach for the last race in the hell as half of the fleet. Final: 413/1000 and 7th youth girl
Some other yellow and red Ka Koncept 2009 and 20010 on the water with IR99 and his friends.
Next year, the Defiwind wait 1111 riders: you must be there !!!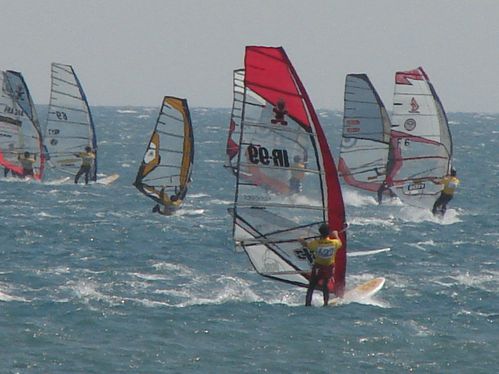 Official website: http://www.defiwind.com/
French report and pics: http://windsurfjo.over-blog.com/ and here http://windsurfalizee.over-blog.com/