Kasail back home
Welcome back to the team Jocelyn de Souza!! Jocelyn will be rejoining his sister Alizée on the French KA Sail team again after an absence of 3 seasons. We're happy to have you back!!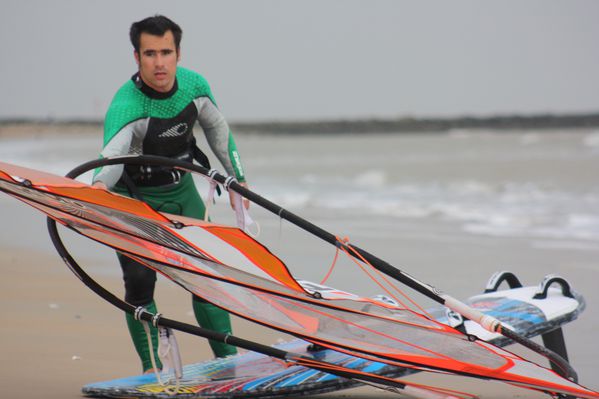 Welcome Jocelyn de Souza to Team KA Sail!!
Great news from France! We are very proud to announce that 22 year old rider Jocelyn De Souza (FRA 873) has rejoined the KA Sail team for 2015! He says he has never forgotten the fact that this brand was the first to put faith in him when he began riding international events some years back, and we are very happy to have him back on the team again now!

Check out this list of impressive results of Jocelyn:

2008: Slalom U17 Vice World Champion and Formula U17 European Champion
2011: Slalom U20 Vice World Champion
2014: 12th position at the European IFCA Championship, 11th overall position on the French Slalom Tour championship AFF

In 2015, Jocelyn will be sailing with full KARace quiver and compete in the new Slalom IFCA Eurocup set-up, some continental European PWA events, the French Championship Slalom Tour AFF and do several long distance races!

No wind last weekend unfortunately, but here are some pics of the weekend before, showing Jocelyn riding KA Sails again for the first time after signing up (KARace 8,7m at Châtelaillon-Plage). He is rejoining his 20 year old sister Alizée De Souza (FRA 813) on the French KA Sail team.

As we might of course expect from this family of windsurfing enthusiasts, Alizée also has quite an impressive track record: 2014 (3rd overall position on the French FFV long distance races, 6th position on the French Slalom Championship Tour AFF).

In 2015, Alizée will sailing with full KA Koncept quiver and compete at a number of Slalom IFCA Eurocup Tour stops and some PWA events. She will also join the French Slalom Championship Tour AFF and the French Long Distance Championships.

Good luck Jocelyn and Alizée!! See you out there on the water!!